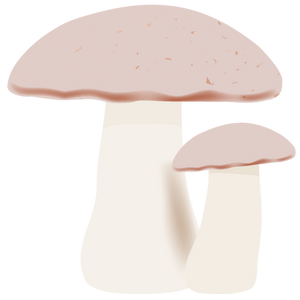 Super Mushrooms
Your daily dose of mushrooms to help boost your mind & body.
Organic Fuel
190 nutrient-dense calories, 11g plant protein, & 5g natural sugars.
Tasty & Functional
A balanced & realistic approach to healthy & purposeful eating.
A. Pituch
Vegan Nutritionist
"
These bars are so different from any other. Adaptogens add such a powerful health boost to make these incredibly delicious, nutritious, and unique.

"
H. Gollnick
5x Ironman Champion
"
As an athlete, I want quality ingredients that serve a purpose and taste great! Mushrooms help me to perform at my best, while these bars taste amazing.

"
"
Every time I enjoy a Balanced Tiger bar, I can feel my energy levels balance and my mental clarity improve, which is perfect for the work I do as a vegan recipe developer.

"
STILL CURIOUS?
Grab a Starter Pack
The easy way to try our product before committing.
TRY BALANCED TIGER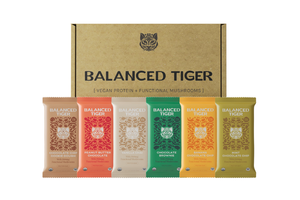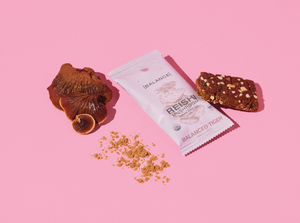 Shrooms for Improvement
Our functional mushrooms — also considered adaptogens — have been used for thousands of years to balance the body and mind.
STARTER PACK
In Good Taste
We've made it easy to incorporate mushrooms into everyday life – combining them with delicious snacks, that taste nothing like fungi.
STARTER PACK
1% for the Planet.
We're committed to creating a healthy planet. 1% of our sales are donated to environmental causes.
Learn More